January 19th, 2010: Proof that the Emperor has no clothes
By
Editor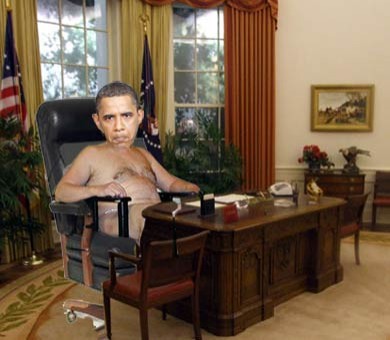 More...
Saying No to Emperor Obama
By
Alan Caruba
Yes, it's true. The emperor has no clothes. Even in a State where you cannot swing a dead cat without hitting a dozen Democrats, the voters said "No."
"We don't want your odious Medicare 'reform'. We don't want to be forced to buy insurance. We don't want a bill that exists only because every sweetheart deal and other form of bribery was used to get it to this point in the Senate." And, ignored by the media, it was no to amnesty for illegal aliens as well, another issue of Scott Brown's race.
More...
Scott Brown: A Warning Shot Across the Bow
By
Jim O'Neill
"By the rude bridge that arched the flood,
Their flag to April's breeze unfurled,
Here once the embattled farmers stood,
And fired the shot heard round the world."
From the "Concord Hymn" by Ralph Waldo Emerson (1803-1882)
More...