Tuesday, August 23, 2016
Pope Maker: The Soros Syndicate Featured
Written by Elizabeth Yore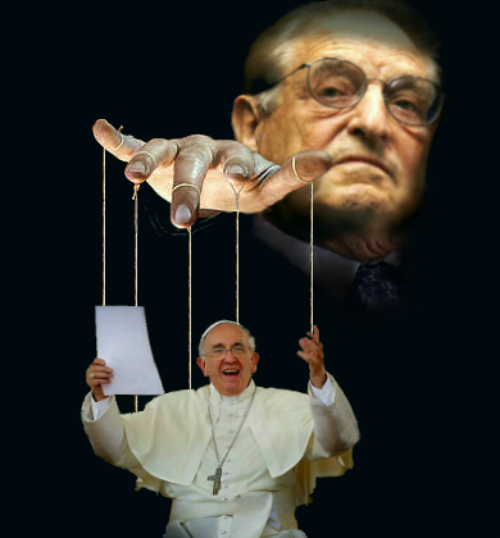 Over a decade ago, with typical hubris, George Soros bragged, that he "is the Pope's boss, now." It appears that his boast became a self-fulfilling prophecy in the Francis pontificate.
The two most powerful men in the world joined forces to form a curious and troubling alliance. One of them, often referred to as the most dangerous man in the world, the other, the Vicar of Chri
st.
Within a few short months of Argentine Bergoglio's papal election, the Soros inner circle was firmly entrenched at the Vatican, calling the shots, drafting documents, setting the Soros political agenda with the power and moral persuasion of the Vatican. The global eco movement finally found their critical missing component, the voice of moral authority. The greenies can now deposit their feckless leaders, Al Gore, Leo DiCaprio and Michael Moore in the recycle bin.