San Diego Judge-Elect Calls for Arrest of Eric Holder, Impeachment
San Diego Superior Court Judge-Elect Gary G. Kreep, in his capacity as executive director of the United States Justice Foundation, has called upon supporters to send faxes to members of the House of Representatives urging that U.S. Attorney General Eric Holder be arrested and impeached.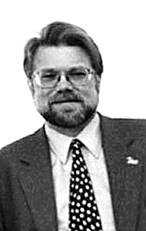 His message came in an e-mail sent Wednesday night.
Holder has been found in contempt of Congress for withholding documents relating to Operation Fast and Furious, an intended sting operation aimed at stemming sales of arms to persons in Mexico. More than 2,000 firearms were sold with the hope of tracking them to Mexican drug cartel leaders.
Guns sold as part of the operation were found at the scene of the slaying of U.S. Border Patrol Agent Brian Terry.
"The House of Representatives just filed a meaningless CIVIL suit against Eric Holder in the Fast and Furious case.
"That's not good enough. Contempt of Congress is a crime. Border Patrol Agent Brian Terry is dead. Eric Holder must be held to account.
"Please send faxes, IMMEDIATELY, to every Member of the House of Representatives Judiciary Committee. Tell them that the House Sergeant at Arms should arrest Eric Holder, and the House should impeach him.
"This new civil lawsuit will drag on for years. By the time that it is settled, Eric Holder will probably be retired, and living the good life on taxpayer money."
The e-mail goes on to say:
"Just consider what happened when the House voted to declare Attorney General Holder in contempt.
"Our sleazy Attorney General just laughed off the vote, and, then, he flew down to Disney World to campaign for Barack Obama's reelection.
"And he probably made this trip on the taxpayer's dime!
" Now, Mr. Holder is probably laughing at this silly civil lawsuit. He knows that he is about to get away with one of the greatest political cover-ups in American history."