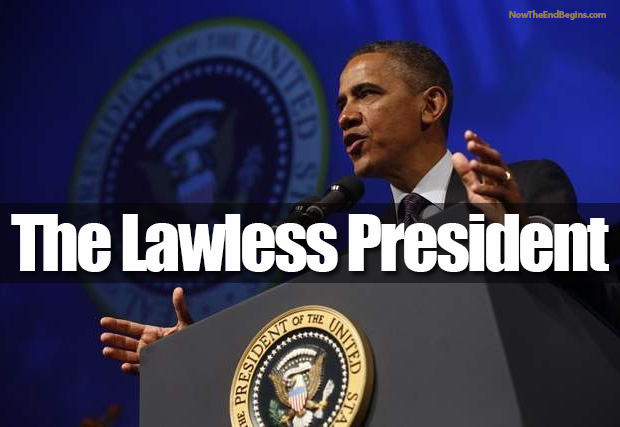 Judge Andrew Napolitano / WND
The political philosopher Edmund Burke once remarked that all that is necessary for the triumph of evil is for good folks to do nothing. A glaring example of the impending triumph of a constitutional evil that could be stopped by folks who have been largely silent is the tyranny coming from the White House. And the folks who can stop this and are doing nothing about it are our elected representatives in Congress.
The Constitution is the supreme law of the land. It established the three branches of government, and it delegated "all legislative powers" to Congress. American law rarely uses the word "all." Yet the framers chose that word precisely to confine law writing to Congress and to prevent a president from altering federal law by the selective manner of his enforcement of it and thereby effectively rewriting it.
The same framers sought to guard against the same evils by compelling the president to swear at the commencement of his terms in office that he will "faithfully" enforce the laws. The use of the word "faithfully," like the use of the word "all," is intended to assure voters that they can count on a president who will do the job they hired him to do by enforcing federal laws, not evading them, and by enforcing them as Congress has written them, not as the president might wish them to be.
To be fair, many presidents, from the sainted Thomas Jefferson to the tyrannical FDR, put their own spin on federal law. Jefferson pardoned all those convicted under the Alien and Sedition Acts because he hated a statute that punished free speech, and he boasted that he would not enforce that part of the acts (they expired under his watch). And FDR when barely two weeks in office issued an executive order criminalizing the possession of gold because he foolishly thought it would stabilize the banks, until an adviser reminded him that only Congress can write criminal laws (which he then persuaded Congress to do). Yet in President Obama we have a president whose personal interferences in the enforcement of federal laws reveal his view that he can rewrite them and even nullify them.
READ MORE...